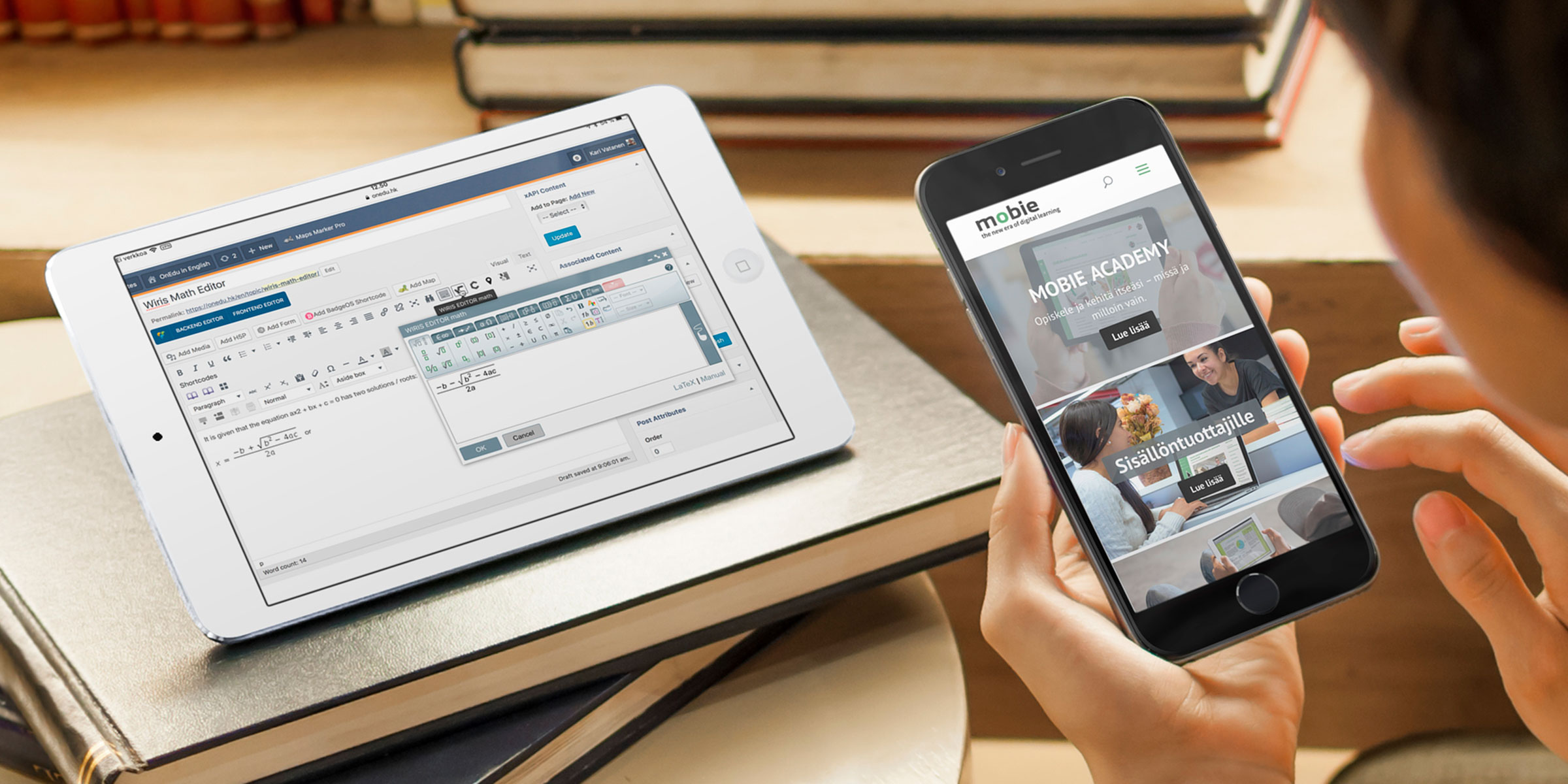 Study and develop yourself – anytime, anywhere
The interactive Mobie Academy learning materials are readable on all devices regardless of their operating system or screen size. You may read content on different tablet devices or personal computers, and switch to your own mobile device while you're on the go. And how about reading interactive learning materials on your TV's large screen while sitting on your living room sofa?
It's not just an e-book, but a complete, interactive learning and course material including adaptive learning paths with assignments, review sections, performance evaluations, exams and discussions. It gives the student real-time feedback on their own performance and informs the teacher about the progress. The teacher can edit and enrich the material freely to suit their own pedagogical teaching style.
You can purchase learning and review materials from different content producers or education vendors from our web shop. You'll get either a printable certificate or electronic badges by completing the courses. All learning materials bought are for you to use indefinitely and they will always be viewable in your personal learning portfolio, along with the learning records.